Hi, my name is
Vedant Jain.
Open Source Enthusiast and Software Developer.
About Me
Hello! My name is Vedant Jain. I am undergrad student pursuing my bachelors degree in computer science branch from Gyan Ganga Institute of Technology and Sciences, Jabalpur (M.P.), India.
I am Enthusiastic about Open Source, Full-stack Development, Software Development and Hackathons. Currently I am working as developer in Google Summer of Code with the CircuitVerse Organization, as a Technical Writer in Google season of Docs with The Palisadoes Organization. I am past-MLH prep fellow.
I am also Beta-Microsoft Learn Student Developer. I have mentored many students in Open Source Programs namely Girls-script Summer of Code 22, Script Winter of Codes 21. I have participated as Maintainer and Contributor in HacktoberFest'21. I with m team the Metadaters have been qualified for Microsoft Imagine Cup(2021-22).
Here are a few language, platforms & technologies I've been working with recently:
JavaScript
Ruby on Rails
React
Node.js
Express.js
MongoDB
MySQL
Git
GitHub
C++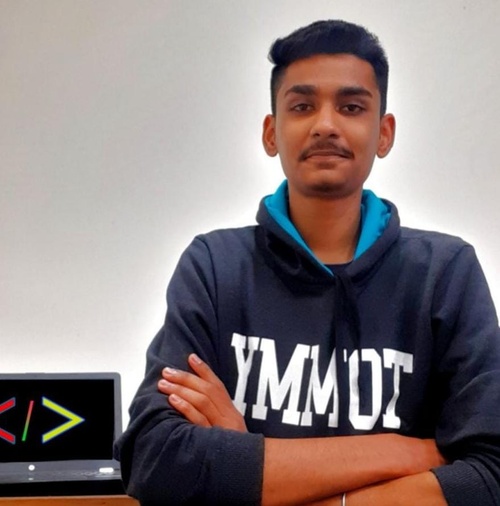 Work Experience
May 22 - Present
My proposal got accepted by The Palisadoes Organization for the Talawa Project.
Talawa is a modular open-source project to manage group activities of both non-profit organizations and businesses.
I am working on improving the developer documentation for Talawa-App(Flutter), Talawa-AP (Node.js and GraphQL), and Talawa-Admin(React.ts).
Some Things I've Built
Featured Project

Go with Flow is a platform that allows users to make Algorithm's flowchart online using Simulator. The users can create many projects and can download them in form of images.

React
Node.js
Express.js
MongoDB
Axios

Featured Project

Hash/Hub is a web platform where users can use different online tools such as resume maker, certificate generator, etc. Users can also publish blogs in a Markdown file fashion.

React
Node.js
Express.js
MongoDB
Axios

Featured Project

Resume Maker is tool where you can generate your resume for free. It has functionality like dynamic preview, color themes, responsive ,etc.

React
Node.js
Express.js
MongoDB
Axios
What's Next?
Get In Touch
Although I'm not currently looking for any new opportunities, my inbox is always open. Whether you have a question or just want to say hi, I'll try my best to get back to you!
Say Hello